Beverley Ismail Art Blog July 2022
Posted on
NEW COLLABORATIONS & EXHIBITION
It's been an unexpected few months and also exciting at the same time.
The 'bug' after 2 years finally found our house and we eventually waved it goodbye 2 weeks later although feeling rather battered we recovered.
Social media took a step back which wasn't a bad thing, I needed to take a break from the everyday post demanding situation.
Having had time to sit back and reflect you realise that so much time and effort can be spent for little reward in such circumstances.
I have recently returned to 'Twitter' as a quick post without too much demand on myself or feel the need to keep up with algorithms, it feels better for me while reaching and connecting further afield.
NATIONAL DOODLE DAY
I was honoured and invited by the organisers National Doodle Day to illustrate for them 2 pieces of my artwork to be auctioned to help raise awareness and funds for Epilepsy Action.
This is a high profile event featuring celebrities and well known artists and illustrators to draw anything they wish.
The event will be held on September 2nd whereby you can bid for my exhibits 'Tutti Forest' a contemporary illustration and also 'Freshwater' watercolour illustration beach landscape, based on my love of the Isle of Wight.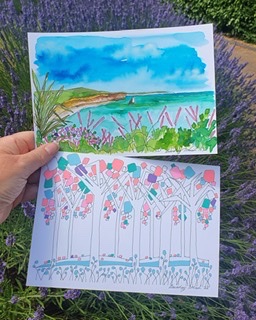 Please do check it out along with the other amazing artworks available here > epilepsy.org.uk

WORCESTER NHS ART TRAIL
After a successful Hereford art trail last year I was delighted to be involved again for Worcester art trail slightly different approach whereby chosen artists work will be displayed as posters within local shops and businesses raising awareness for mental health and dementia with links leading to support groups. My submission 'Freedom' was selected.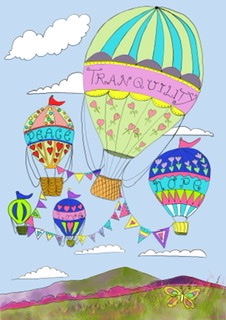 MARK JENKINS OPEN ART EXHIBITION
This will be my second open art exhibition and this time I have submitted 2 personal favourite pieces 'On the rocks' a beach scene from the beautiful fishing village of Rock in Devon and also 'Alum Bay' a personal favourite haunt of mine featuring beautiful coloured sands and coastline.

'Alum Bay' & 'On the rocks'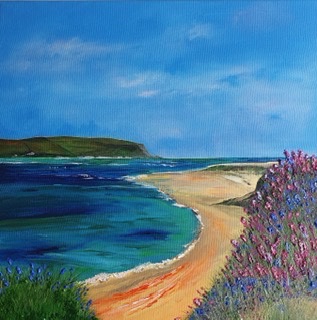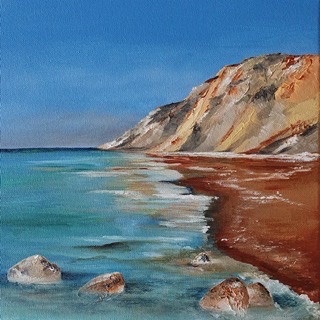 Both pieces will be for sale during the exhibition and will be judged by the public for their favourite piece, with the winning artist being 'Artist of the year'.


The exhibition is being held with Worcester artist Mark Jenkins at his gallery within The Fold, Bransford. Between 3rd - 20th August 2022.
Please support the exhibition if you are near, over 20 artists so far are taking part and are sure to be wonderful original artworks for sale.


PERSONAL CHALLENGE
During the next few weeks I will be setting myself a personal challenge to keep me focused each day and also to centre myself away from any stresses.


I enjoy experimentation and don't like to define myself with any particular style or medium and have recently enjoyed painting more expressively with watercolour and creating collage.
So my challenge for the next month will be named #30daycollagechallenge and will be posted over on my twitter page, link is at the footer should you wish to connect and follow.
Some of these will also be available to purchase through my website.
Anyone wishing to take part feeling creative and join in, please feel free to do so using the daily #30daycollagechallenge